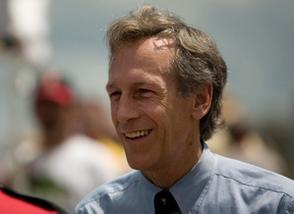 Former Congressman Virgil Goode, the Constitution Party's 2012 presidential nominee and member of the party's Executive Committee wrote an editorial yesterday for Breitbart.com in which he endorsed the presidential campaign of the Republican Party's 2016 front-runner Donald Trump.
Justifying his endorsement, Goode cites Trump as "the only candidate truly focused on reforming our immigration system."  He says he agrees with Trump's views on trade and believes Trump is the only candidate who can defeat Democratic front-runner Hillary Clinton in the general election.
Contrary to the claims of the political consultant class, Trump is the only candidate who can defeat Hillary Clinton.  Millions of Republican voters stayed home in 2008 and 2012 because they felt the GOP represented the interests of Wall Street rather than those of working Americans. Donald Trump is the best candidate to connect with those voters who feel disaffected from both parties.
Goode is the first former or current Congressman to endorse Trump.
As the Constitution Party nominee in 2012, Goode appeared on the ballot in 26 states and received 0.09% of the national vote.  Former Congressman John Hostettler is considered a likely candidate for the Constitution Party's 2016 presidential nomination.