Panel: Greens in Government – How to Govern as a Green, Saturday evening, June 22, Napa
(From the California Green Party website): 
Green Party officeholders will appear on a "Greens in Government" discussion panel on June 22nd, 2013 at 7:30 PM atSlack Collective Studios, 964 Pearl Street, suite B, in Napa, California.
There are over 130 Green Party officeholders in local government across the country, including 40 in California. Panelists will include Gayle McLaughlin, Mayor of Richmond, Bruce Delgado, Mayor of Marina, Renée Goddard, Fairfax Town Council, and Jesse Townley, Berkeley Rent Board Commissioner. At the event, local winemakers from People's Wine Revolution will be serving wine.
The event is open to the public. Admission is free, but any donations to support the Green Party are gratefully accepted. You can donate on-line here or at the event.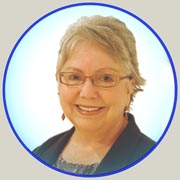 Gayle McLaughlin was elected mayor of Richmond in November 2006. Richmond is the largest city in the country with a Green Party mayor. As mayor, McLaughlin has been an advocate for social and environmental justice in Richmond, and has encouraged increased economic development by promoting worker-owned cooperatives. She successfully lead efforts to make Richmond a sanctuary city to instruct police to reuse working with ICE on raids against undocumented workers. And, she worked to provide Richmond residents with the opportunity to use renewable energy sources for their energy needs by establishing Community Choice Aggregation in Richmond.

Bruce Delgado was elected Mayor of Marina in 2008 and won his bid for reelection in 2012. Delgado platform advocates for living wage jobs, making Marina seen as a green university town, and affordable housing particularly for students and seniors. He also lead a successful campaign in support of Measure E which established an Urban Growth Boundary.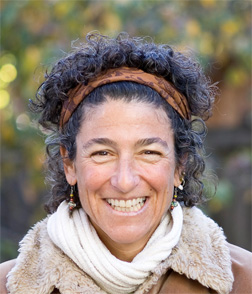 Renée Goddard was recently appointed to the Fairfax Town Council on April 3rd 2013. Goddard is a part of a Green Party majority which has been maintained on the Fairfax Town Council since 2009. She has lived in Fairfax for 18-years and is a teacher, environmental consultant, activist, and mother of two. Goddard is a board member on Sustainable Fairfax where she serves as Zero Waste project coordinator. The Zero Waste project is working toward making Fairfax Zero Waste by 2020. Her goals as a Town Concilperson is to focus on transit oriented development while maintaining Fairfax as a model for participatory democracy.
Jesse Townley has served on the Berkeley Rent Stabilization Board since 2008. Mentored by former Berkeley City Councilmember Dona Spring, Townley was appointed to the Disaster & Fire Safety Commission in 2003. He worked with many local Greens & clean election advocates to implement Instant Runoff Voting which finally arrived in 2010. Townley  was reelected to the Rent Stabilization Board in November 2010 and his current term as an elected official ends in November 2014.
The "Greens in Government" panel is being organized as a part of the Green Party of California General Assembly, which will also take place in Napa on June 22nd and 23rd. The General Assembly consists of Green Party delegates from counties throughout California and is the highest decision-making body within the Green Party of California.
For more information regarding the "Greens in Government" event, please emailnapacountygreenparty@gmail.com
Source: