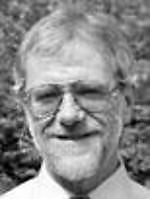 By Ken Lovett
Howie Hawkins, who is annoucing on Wednesday another bid for governor on minor Green Party line, is under no illusion he will win.
Instead, he wants to "quadruple" his performance from four years ago when he raised $45,000 and garnered about 60,000 votes.
"If we can raise $200,000 and get 250,000 votes, that would be more votes than any candidate on the independent left has ever gotten," Hawkins told me during a brief interview prior to his press conference.
Doing so would send a strong message to Gov. Cuomo–and the media–of the unrest on the left.
"It would allow us to say we're as strong as anyone on the independent left, if you want to speak to the left, speak to us," Hawkins said.
Read the full article here.
Thanks to Ballot Access News and Independent Voter Network for the link.