Ken Moellman is the chairman of the Libertarian Party of Kentucky (LPKY). He was a candidate for Kentucky state treasurer in 2011, a race in which he came in third place with 37,261 votes, or 4.6% of the vote.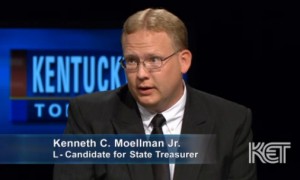 About Vote Splitting – Political Analysis
Published June 11, 2013
By Ken Moellman
I often hear people lament that Libertarians split the vote and cause their candidate to lose.… Read more ...