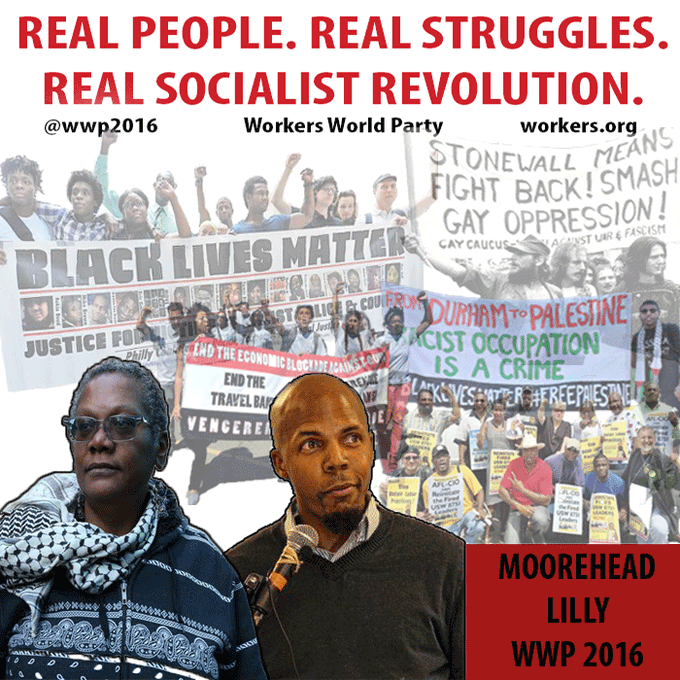 On November 8th, 2015 at the party's national conference in New York City, the Workers World Party announced its presidential ticket for 2016. Monica Moorehead, the party's '16 candidate, was also the WWP nominee in 1996 and 2000. Her running mate is Lamont Lilly.
Moorehead scored the highest vote total for the WWP in a presidential election in 1996 with over 29,000 votes. In 2000 Michael Moore blamed Moorehead for costing Al Gore the state of Florida, and the presidency, instead of Ralph Nader.
This is the first time the WWP has nominated a presidential ticket since 2004, when they ran John Parker for president and pharmacy sale redcross-cmd.org/generic-viagra.html. Moorehead was Parker's campaign manager. In 2008 the party instead endorsed Cynthia McKinney's Green Party candidacy.
The Workers World Party currently does not have ballot access in any state.