After a 36-hour period of nonstop work by Jason "GE" Seagraves, IPR went live four years ago today*, on May 20, 2008. Our predecessor site, Third Party Watch, operated between May 2005 and May 2008 before being purchased by Richard Viguerie right before the Libertarian presidential nomination in 2008, which led to the creation of IPR and Green Party Watch. TPW limped along for a few months after that, but was never the same.
*Note from Paulie: I'm actually writing this up one day late. The date will be retroactively set to the 20th after the article gets a chance to be read.
We've now come around full cycle, having recently covered our second Libertarian presidential nomination. One of the many articles from that coverage has set a new IPR comment record: over 950 as of this writing and still going, far ahead of the previous record of 735. The LP has now been running presidential candidates in every election for the last 40 years.
In the past year the site's "for sale" sign got taken down (see last year's birthday post), and thus far attempts to get back on google news have not panned out.
In news of related sites, Ballot Access News and Uncovered Politics are still regularly updated, along with the previously mentioned Green Party Watch. Ballot Access News is the only one that comes anywhere close to the active commenting "community" we have here, and several other sites that tried to cover alt party politics, including Third Party and Independent Daily and the Third Party Independent, have been dormant in recent months.
Three years ago today we had over 650,000 visitors and over 1.9 million page views, over 3,300 posts and close to 49,000 comments. Two year ago today, we had over 1.1 million visitors with over 3.1 million pageviews, and close to 89,000 comments on almost 5,500 posts A year ago, over 1.6 million visitors with close to 4.6 million pageviews, close to 130,000 comments and over 8,200 posts. As of now (one day late but close enough for (anti)government work) they are just over 1.95 million visitors, over 5.5 million pageviews, and over 162,000 comments on over 9,600 posts.
By sheer coincidence, since I was not there when the site started, I (Paulie) also turn(ed) 40 just as IPR turn(ed) 4. I haven't logged into facebook in a few months (although I recently discovered a way to post to threads there via email notifications – i only see followup responses on threads I reply to), so thank you to everyone who wished me a happy birthday on there. I added too many "friends" to thank everyone individually.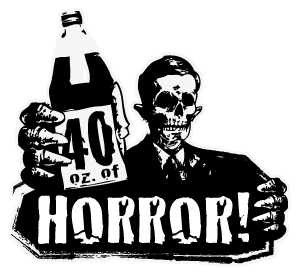 Likewise, thanks to everyone who writes for, reads and comments at IPR. Fore!