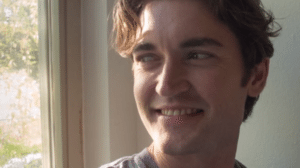 The American Libertarian Party has passed a resolution requesting that President Trump pardon Ross Ulbricht, a 34-year-old Texas native serving a double-life sentence plus forty years for criminal activities related to running the illicit Dark Net marketplace Silk Road.
The resolution passed at the party's national convention, July 3rd in New Orleans.
Announcement of the resolution was met with cheers and raised fists from conference delegates.
In late June, Ulbricht was denied a chance to appeal his sentence at the US supreme court.
Supporters claim that irregularities badly affected the fairness of Ulbricht's original trial, and say a recent Supreme Court decision (Carpenter vs. United States), which declared that information gleaned from warrantless search of electronic devices is inadmissible, means that evidence tabled in Ulbricht's original trial should be excluded.
Two investigating officers in the Silk Road case were accused of malfeasance during the course of the investigation and were subsequently jailed.
Ulbricht supporters also say that unsubstantiated claims Ulbricht contracted a hit on a Silk Road associate were submitted in court even though Ulbricht was never charged with that crime.