The NC State Board Of Elections voted 3-2 to deny Green Party Candidate for Senator of North Carolina Matthew Hoh ballot access despite having more than enough signatures to qualify.
Due to the results of the NC Greens in the 2020 election, in order for them to be on the ballot in 2022 they needed to get 13,865 signatures to get on the ballot, the party had managed to get 16,000 valid signatures on their ballot petitions, thus guaranteeing them a spot on the ballot. However in recent weeks, the North Carolina Democratic Party has been attempting to lower the amount of "valid signatures" the Greens can claim to have, through various ways to raise doubt. The most common way is to call, text, or email the people on the petitions and explain that Matt Hoh could potentially play spoiler for Democratic Nominee Cheri Beasley, then ask them if they wanted their name removed from he petition. In attached images below, Hoh himself shares an example of this happening.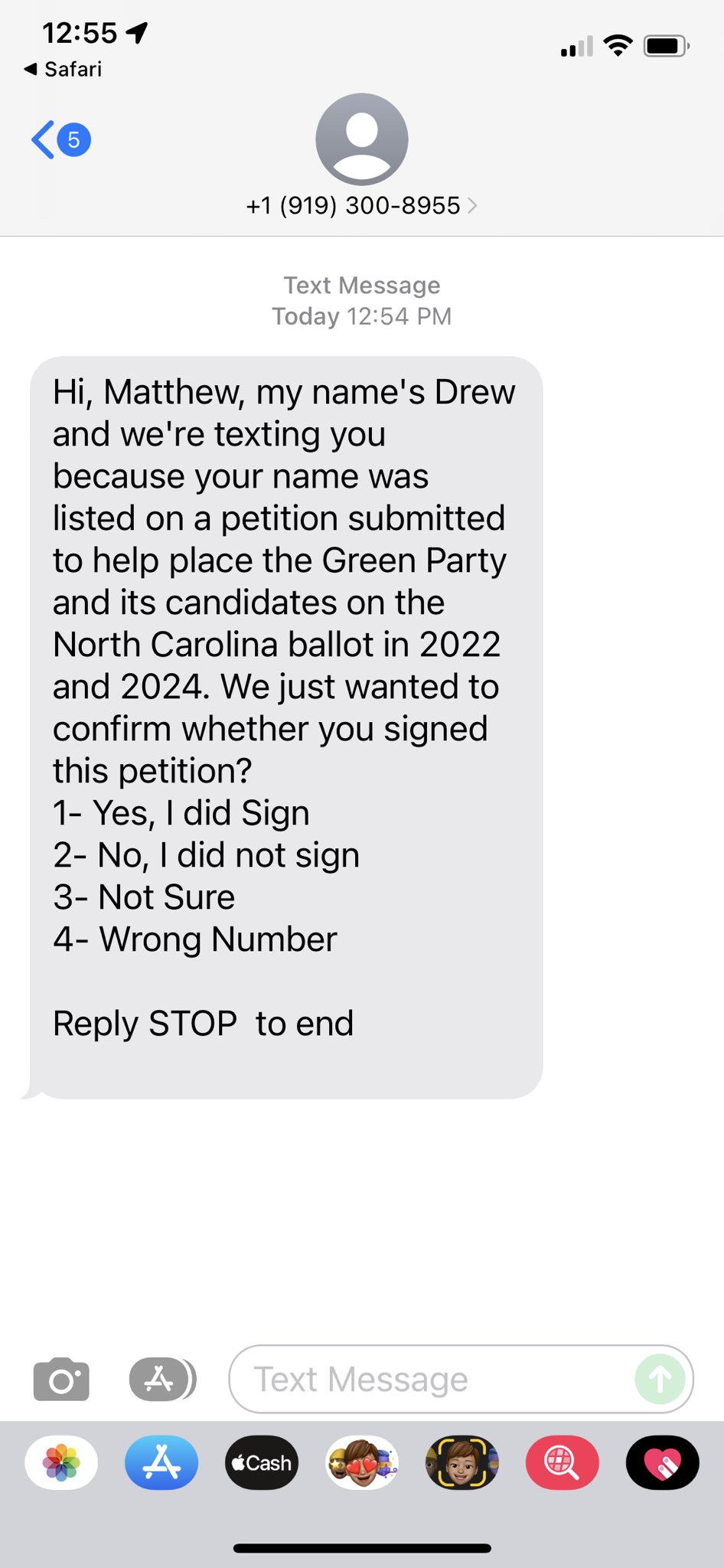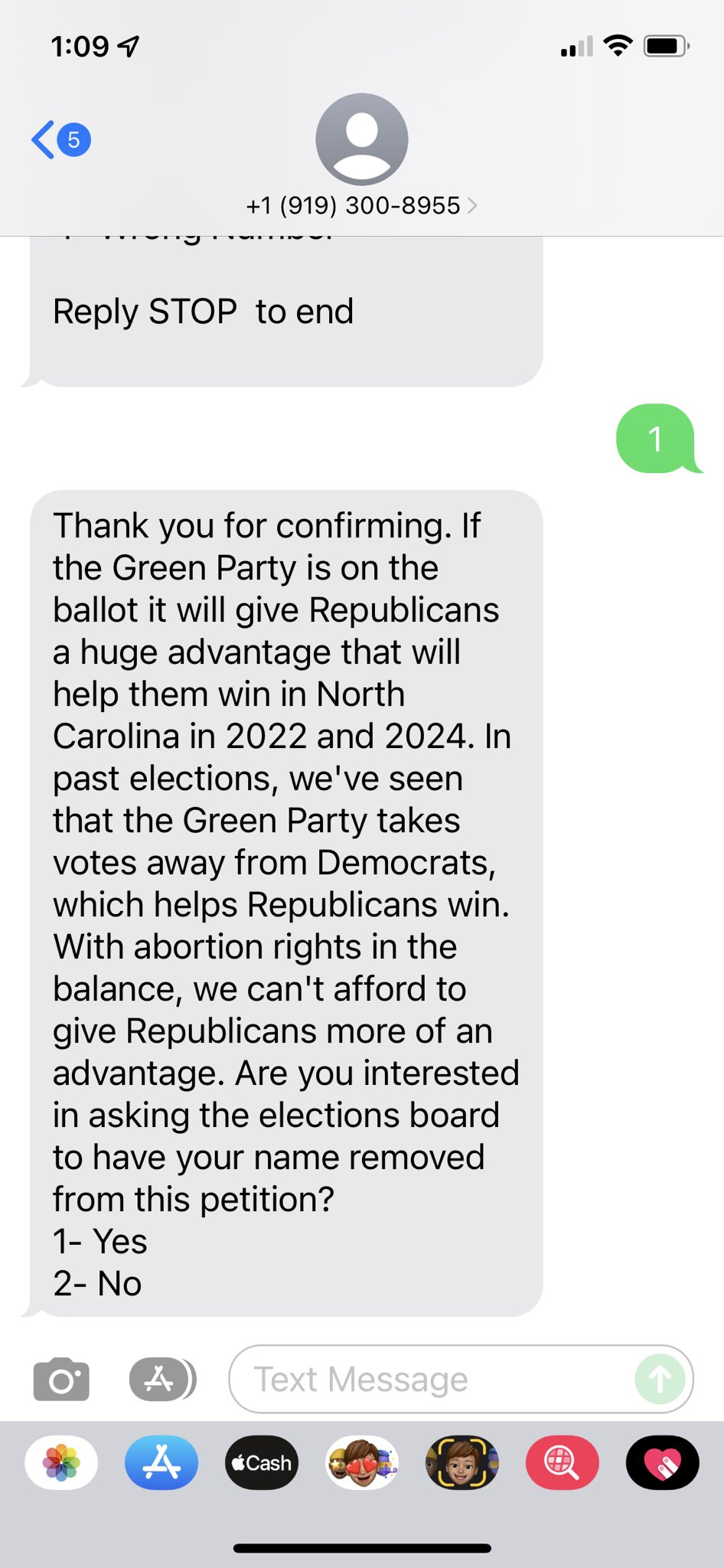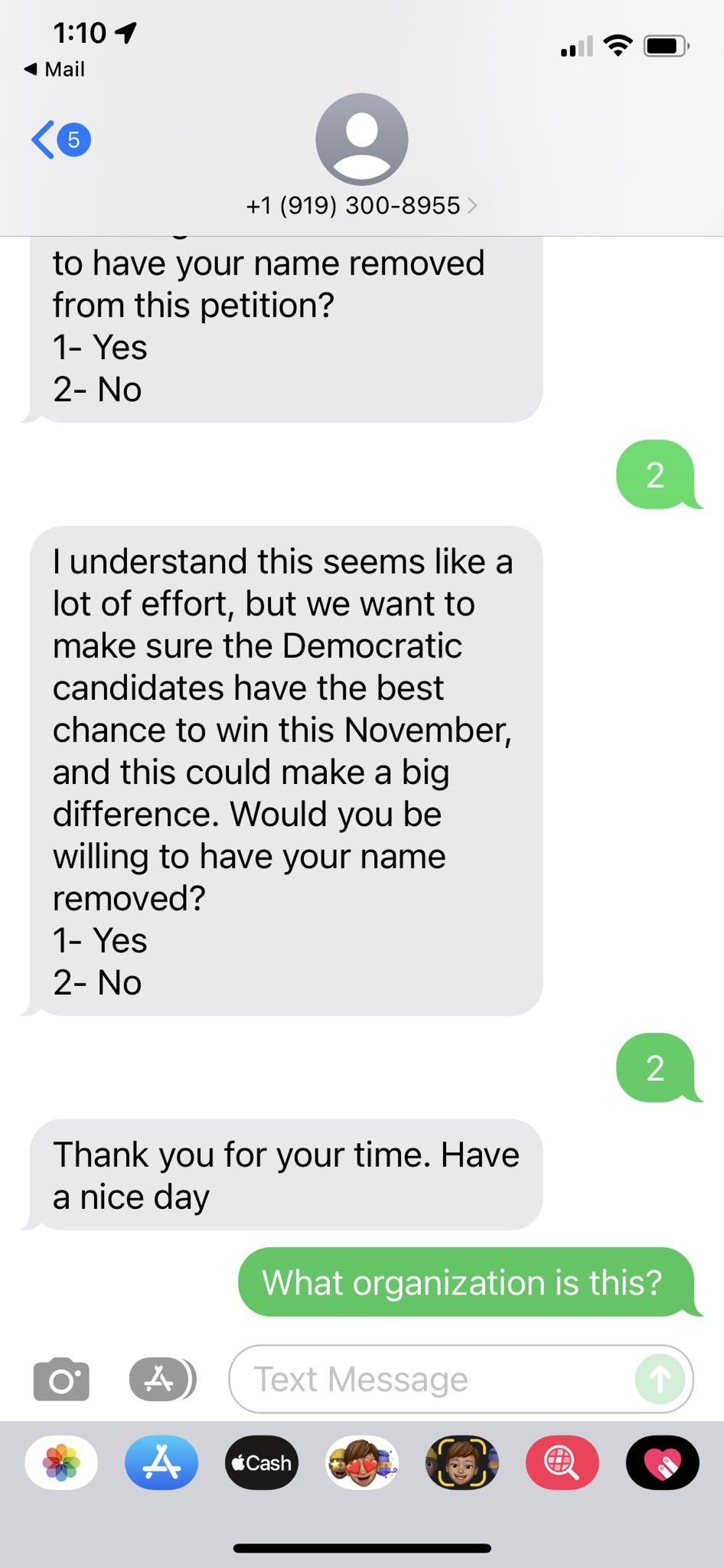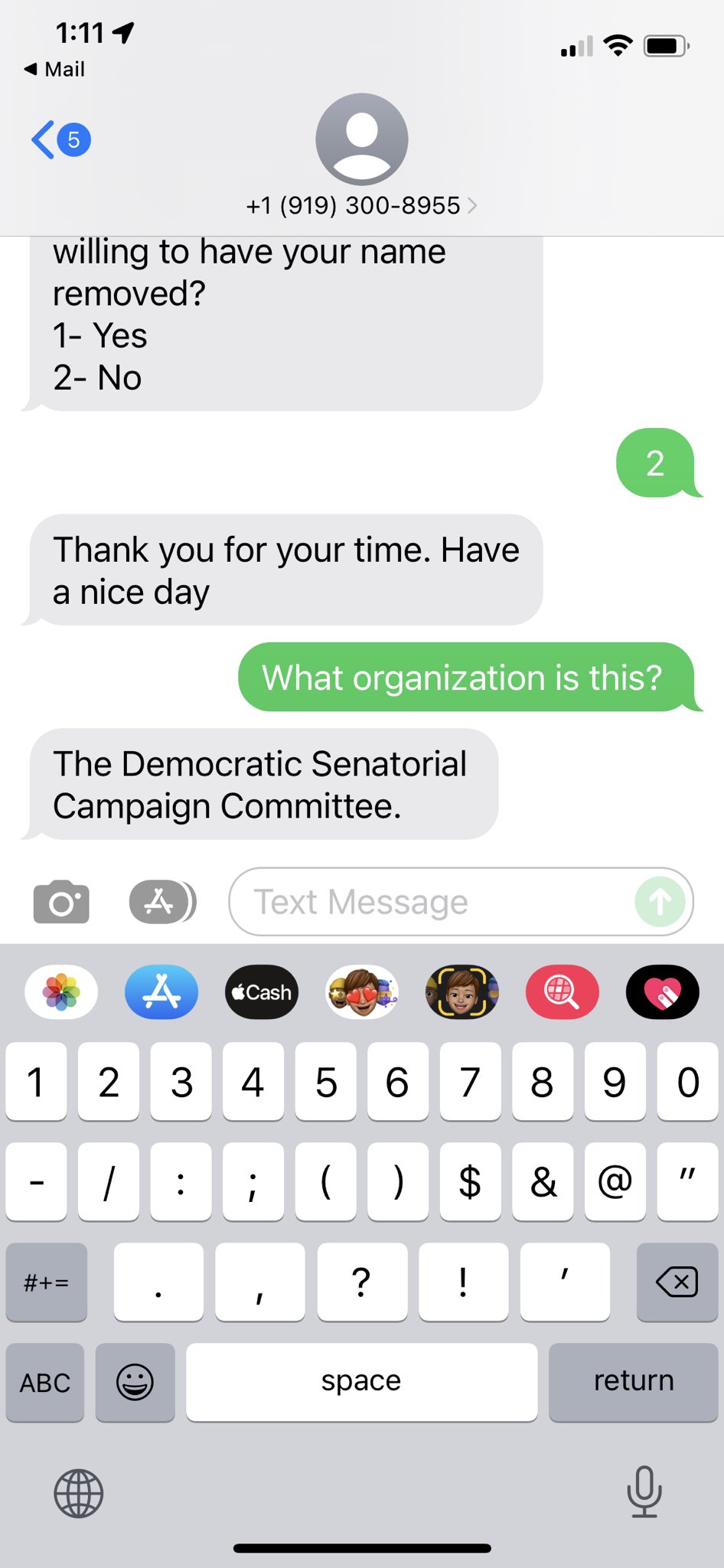 Not all the examples are as transparent, state Green Party Co-Chair Tony Ndege received a Phone Call of people claiming to be affiliated with the NC Greens asking him if he wanted to be removed from the petition, ignoring the obvious oddness that they would not know their own party co-chair, when Ndege simply asked why would the party want to be removed from the ballot, the call was abruptly ended.
Hoh has stated he intends to sue the state to get on the November ballot, if you want to help him a donation link is here.