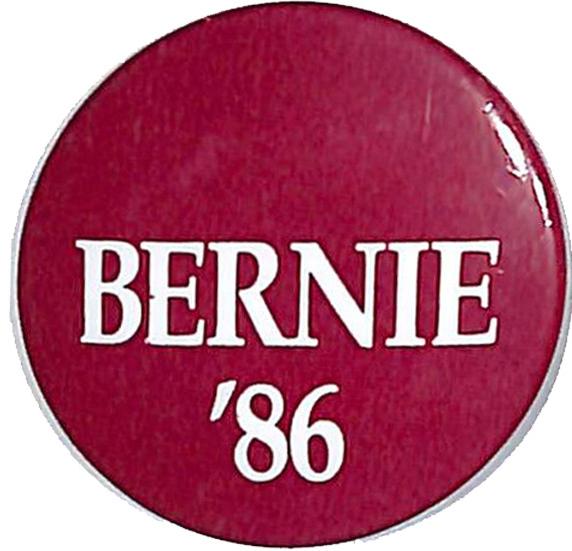 In discussing her endorsement of Hillary Clinton, Vermont's first female Gov. Madeleine Kunin (D, 1985-1991) recounts her experience in the 1986 gubernatorial campaign, when then-Mayor Bernie Sanders ran against her as an independent:
When Bernie Sanders ran against me in Vermont

Hillary Clinton is not the first progressive Democratic woman to be challenged by Bernie Sanders. He ran against me in 1986 when I was running for my second term as governor of Vermont. At that time he had little affinity for the Democratic Party. When advised that his third-party candidacy might result in a Republican victory, he saw no difference between Democrats and Republicans, saying: "It is absolutely fair to say you are dealing with Tweedledum and Tweedledee."

Voters did not agree. Sanders received 14 percent of the vote, the Republican candidate, Peter Smith received 38 percent, and I won with 47 percent.